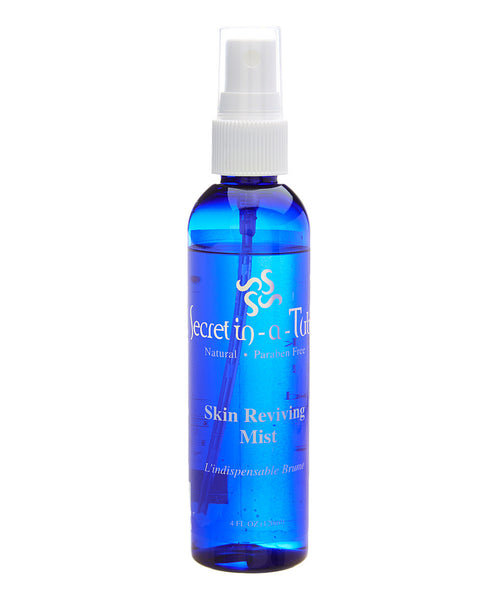 Secret in-a-Tube Skin Reviving Mist
The Secret in-a-Tube Skin Reviving Mist is charged with essential minerals to help heal, hydrate and rebalance even the driest complexions. Designed to soothe surface irritations and gently relax dry lines to restore your skin's appearance, the Mist protects and rejuvenates your skin from environmental pollutants, tones and exhilarates the skin, replenishing it with important nutrients. Indispensable after exposure to sun, wind or other dehydrating conditions, the Mist creates a special negative ion-rich environment that instantly shifts the skin's energy level, visibly uplifting and reviving lethargic skin. Suitable for all skin types. NATURAL & PARABEN FREE. 4 oz.
Ingredients:
Purified Water, Essential Minerals.