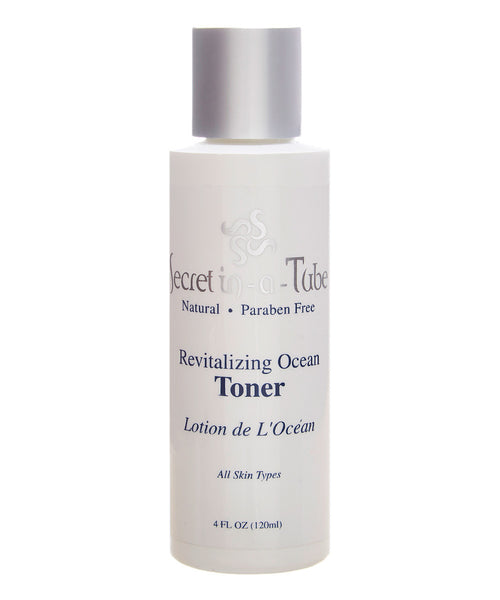 Secret in-a-Tube Revitalizing Ocean Toner
The Secret in-a-Tube Revitalizing Ocean Toner is the crucial transition between cleansing and treatment. Infused with natural Seaweed Extracts, the considerable benefits of this revitalizing toner are readily perceptible. The toner revitalizes and enlivens the skin without producing any signs of dehydration. The Revitalizing Ocean Toner delivers anti-irritant and anti-inflammatory molecules to soothe and tone the skin, creating the purest environment and preparing it to readily receive the maximum benefits of skincare to follow allowing Secret in-a-Tube treatments to work much deeper and faster. Suitable for all skin types. NATURAL & PARABEN FREE. 4 oz.
Ingredients:
Seaweed Extract, Purified Water, Phenoxyethanol, Ethylhexylglycerin.